Olives
This part of the paddock is situated on a north facing bank and drains really well, the only place on the paddock that does. There are four Verdale Olive and one Lirodendron tree. Lavender (french) has been started from cuttings to plant here. There are a couple of cypress rolling around in the vege garden just itching to be planted.
Happenings 2013
The trees here are growing well, although most of the lavender has been lost to drought. The tulip tree which grows with the olives is the highest tree at the paddock and is very beautiful.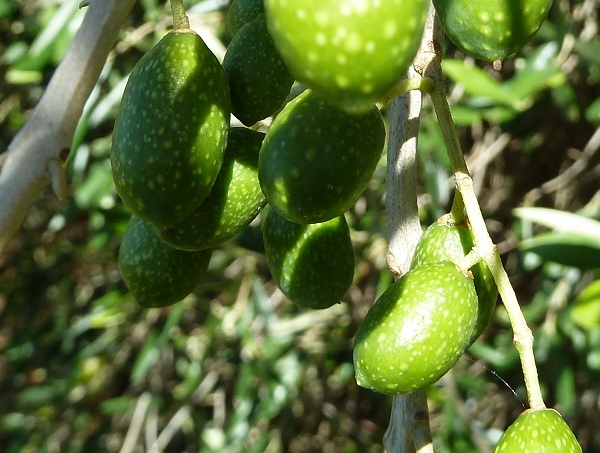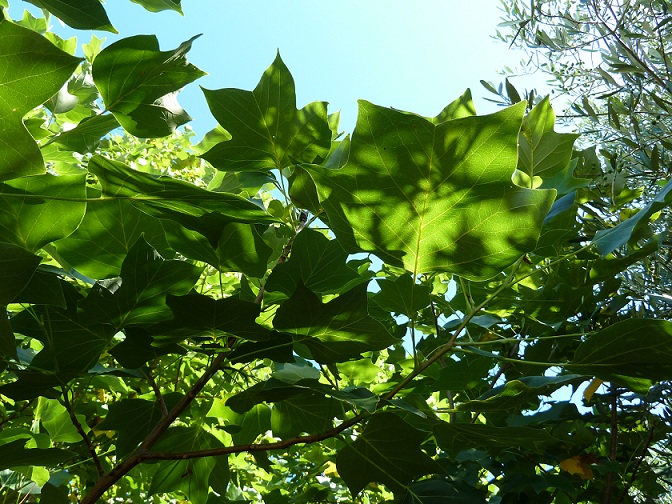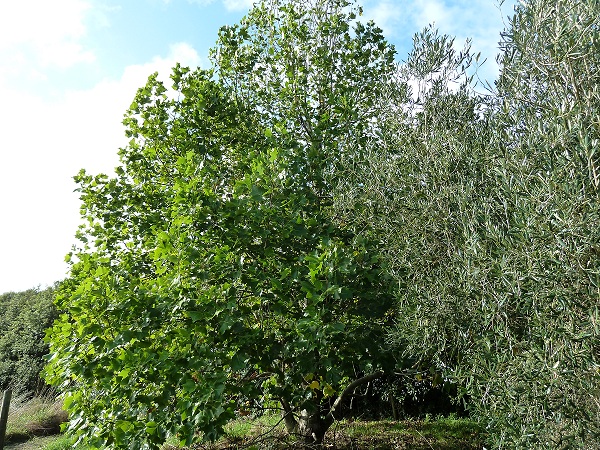 Happenings 2005
Planted Lavender 'Major' between the blobbed olives and edged the cypress trees. Lots of digging the ground and weeding. Finally have time to spend in this part of the paddock! Well, the grass has finally died from being sprayed. The olive trees are now olive blobs, they have just had a pudding bowl haircut! The winter rains and strong winds had been battering them around terribly and there was too much top growth, so off it went! I will shape them into rounds, about 5 feet high, not exactly what an olive should look like but, oh well. I haven't yet decided which trees I am going to plant along the fenceline but am leaning toward olives, mainly because they have a light sort of growth and I want the sun to filter in. The two cypress from the vege patch have been planted and tomorrow the (very small) lavender will go in.