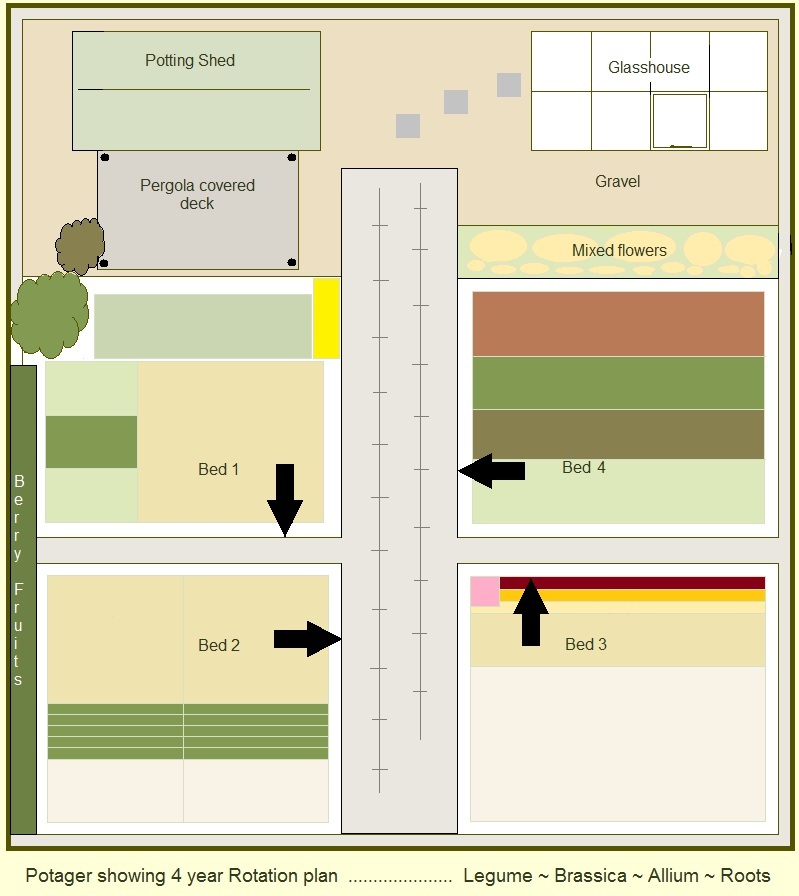 Overview ~
The first holes dug here were to plant vegetables in for us to eat and a few pretty flower plants for the bumble bees to enjoy. This is where my roses, flowers and cuttings start and some have stayed. It has a central path running its' length from the entrance, down to the potting shed and little glasshouse at the end. It has been (and continues to be) a bit of a mess and sometimes all mess.
The idea behind growing our own vegetables was to be able to eat fresh food, grown in tune with the seasons and with no chemical additives. Great in theory but in practice (lack of gardener vigilance) allows for an endless cycle of weeds to grow, die, and chuck their darn offspring to the four corners of the garden! One years seeds, seven years weeds, should have remembered that when I started.
Fast growth. Now, you would think that is a good kind of problem to have but, when you're working 9 to 5 and live off site things just run-a-mok. Before you know it it's a jungle out there and none of it edible! But, one day, there will be more weeds in the compost bin than the beds!